Features
Officially Licensed King Sling and Bog Hog Body
Officially Licensed D&D Paddy Tire and Wheel
Spektrum™ Firma™ 130A Brushless Smart ESC
Spektrum™ Firma™ 3668 2800Kv WP Brushless 4-Pole Motor
Spektrum DX3™ DSMR® Smart Transmitter
Scale Solid-Axle Housing
1/8 Scale Metal Drive Train with CUSH Drive
Powder-Coated Vertical Plate Chassis
New Flip Top Cage
Long Travel, Oil Filled, Coil-Over Shocks with New Shock Shafts
Adjustable Servo Saver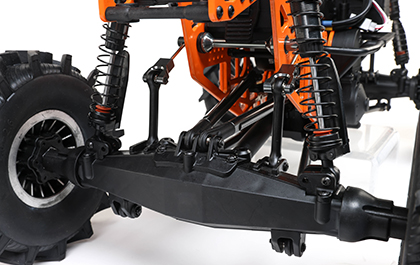 Scale Solid-Axle Housing
1/8 Scale Metal Drive Train with CUSH Drive
To handle 3S and massive 4S power, we include three metal-geared, sealed differentials tied to a unique CUSH drive technology. The CUSH drive technology uses rubber elastomers on the main center drive gear to act as a torque dampener and protect the drivetrain when it experiences sudden impacts — without losing any power output like a traditional slipper.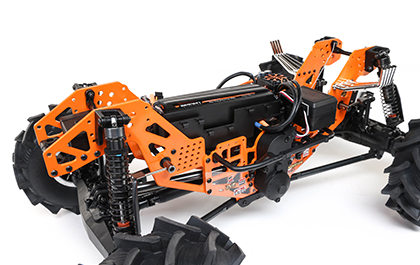 Powder-Coated Vertical Plate Chassis
Powder-coated just like the actual trucks, the twin vertical plate chassis provides superior strength and gives you multiple setup and tuning options. For example, two battery mounting options allow drivers to use a "shorty" pack for a lower center of gravity or run a full-size pack to maximize run time. The chassis plates also provide tuning options for those who want to mount the shocks to the lower 4-link bar (sold separately) for the ultimate handling characteristics.



New Flip Top Cage
The new, flip top cage hinges in the front, allowing for shorter front chassis plates with less overhang to accept more body options. The cage also makes it easy and convenient to change batteries or access your electronics if needed.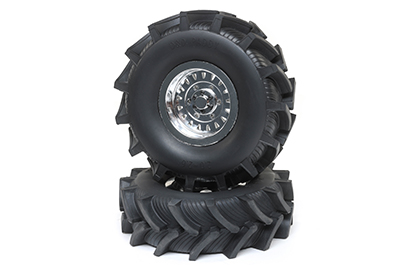 Officially Licensed D&D Paddy Tire and Wheel
The 6.25 inch tall tire has an aggressive deep tractor tread to get you the most traction in the mud. The wheel is chrome-plated and features a replaceable center hub to add durability. Optional offsets are also available (sold separately).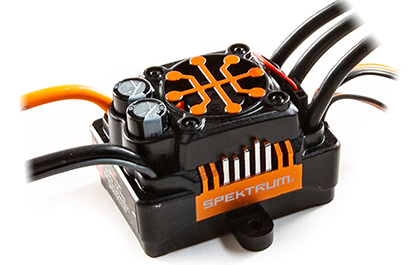 Smart Technology
The 4S-capable 130A Spektrum™ Firma™ Smart ESC provides a higher power-to-weight ratio than many other RC vehicles. To make optimum use of the Smart Technology, just download the free Spektrum Dashboard app to your mobile device and add the BT2000 Bluetooth Module (sold separately) to your transmitter. Then, with no additional sensors or modules, you'll be able to use the transmitter's Smart ESC compatibility to receive important telemetry data in real-time, right at your fingertips.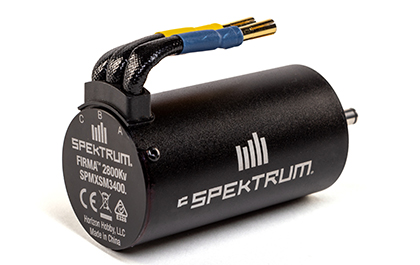 New Brushless Motor
Mega trucks are powered by the new Spektrum™ Firma™ 3668 2800Kv WP brushless 4-pole motor. The lower Kv and longer motor provide more torque for mudding action.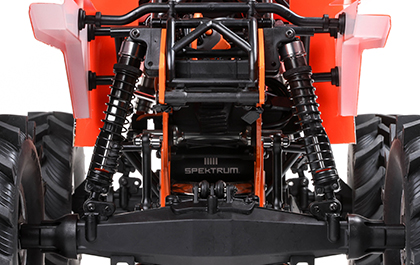 Long Travel, Oil Filled, Coil-Over Shocks with New Shock Shafts
Long travel, oil filled, coil-over shocks with rubber bump stops are fully sealed and tunable to optimize performance. The new shock shafts have more thread engagement into the shock rod ends for added durability and now capture the pistons using locknuts. The new shock spring cups also feature a removable shock shaft guard to keep any debris away from the shock shafts for extended O-ring/bushing life.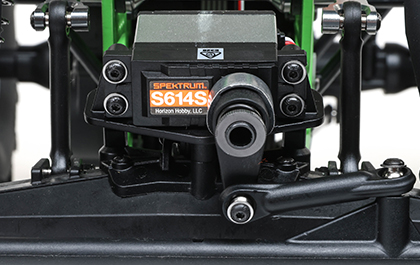 Adjustable Servo Saver
The adjustable, servo mounted servo saver allows you to adjust the tension on the servo saver to maximize the balance between steering performance and servo protection.
Officially Licensed
Mega trucks have taken extreme motorsports by storm. These 1,500 horsepower trucks are built and designed to take on the nastiest terrain, from deep mud pits to big jumps. The first family of professional monster truck drivers, Dennis Anderson, and his son, Weston, are trailblazers in Mega trucks. Weston currently drives Bog Hog while his father drives his custom-built monster mud truck, King Sling.